November 22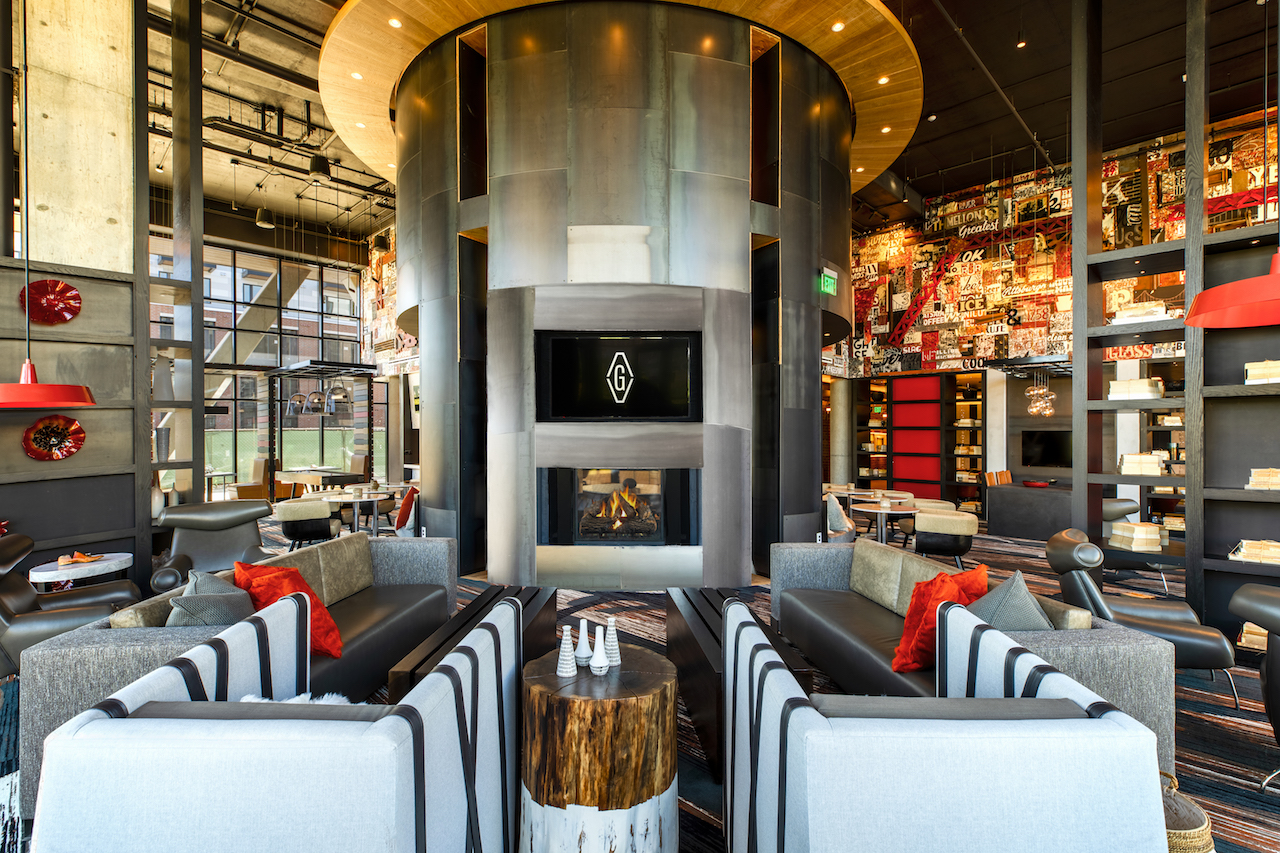 Glasshouse Book Club
It's getting colder in the Steel City and the holiday season has us buzzing. Take time to rest and recharge with a good book and one of the coziest spots with the city's best views. Curl up in front of one of our fireplaces and dive into some of this year's best sellers. We've curated a list of some of our favorite reads to help you unwind and get lost in a story.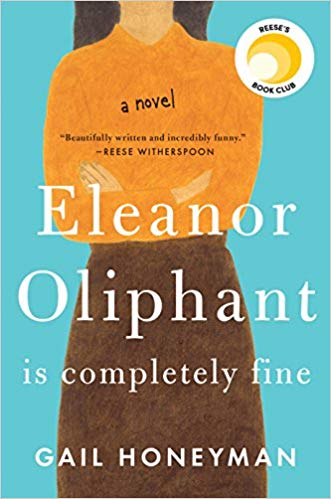 By: Gail Honeyman
New York Times Best Seller

Meet Eleanor Oliphant: She struggles with appropriate social skills and tends to say exactly what she's thinking. Nothing is missing in her carefully timetabled life of avoiding social interactions, where weekends are punctuated by frozen pizza, vodka, and phone chats with Mummy.

But everything changes when Eleanor meets Raymond, the bumbling and deeply unhygienic IT guy from her office. When she and Raymond together save Sammy, an elderly gentleman who has fallen on the sidewalk, the three become the kinds of friends who rescue one another from the lives of isolation they have each been living. And it is Raymond's big heart that will ultimately help Eleanor find the way to repair her own profoundly damaged one.

Soon to be a major motion picture produced by Reese Witherspoon, Eleanor Oliphant Is Completely Fine is the smart, warm, and uplifting story of an out-of-the-ordinary heroine whose deadpan weirdness and unconscious wit make for an irresistible journey as she realizes. . .
The only way to survive is to open your heart.

Description taken from Amazon.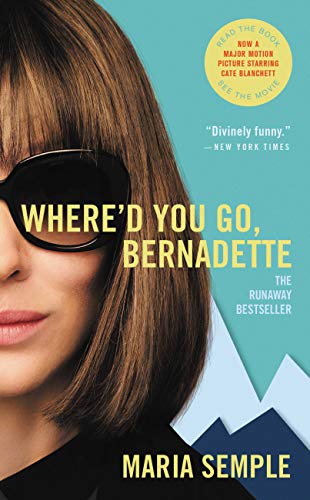 Where'd You Go Bernadette? (filmed in PGH)
By: Maria Semple

Bernadette Fox is notorious. To her Microsoft-guru husband, she's a fearlessly opinionated partner; to fellow private-school mothers in Seattle, she's a disgrace; to design mavens, she's a revolutionary architect; and to 15-year-old Bee, she is her best friend and, simply, Mom.

Then Bernadette vanishes. It all began when Bee aced her report card and claimed her promised reward: a family trip to Antarctica. But Bernadette's intensifying allergy to Seattle–and people in general–has made her so agoraphobic that a virtual assistant in India now runs her most basic errands. A trip to the end of the earth is problematic.

To find her mother, Bee compiles email messages, official documents, and secret correspondence–creating a compulsively readable and surprisingly touching novel about misplaced genius and a mother and daughter's role in an absurd world.

Description taken from Amazon.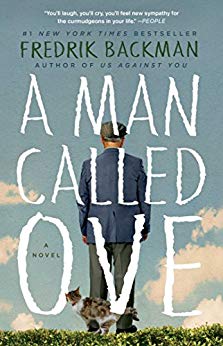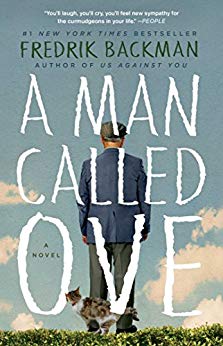 By: Fredrik Backman
New York Times Bestseller

Meet Ove. He's a curmudgeon—the kind of man who points at people he dislikes as if they were burglars caught outside his bedroom window. He has staunch principles, strict routines, and a short fuse. People call him "the bitter neighbor from hell." But must Ove be bitter just because he doesn't walk around with a smile plastered to his face all the time?

Behind the cranky exterior, there is a story and a sadness. So when one November morning a chatty young couple with two chatty young daughters move in next door and accidentally flatten Ove's mailbox, it is the lead-in to a comical and heartwarming tale of unkempt cats, unexpected friendship, and the ancient art of backing up a U-Haul. All of which will change one cranky old man and a local residents' association to their very foundations.

Description taken from Amazon.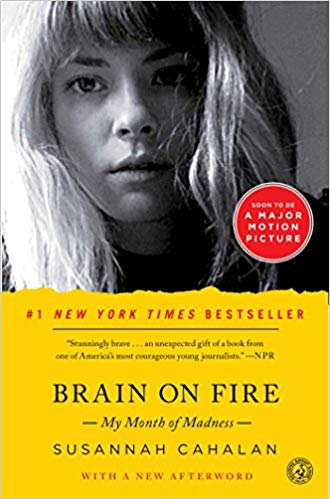 By: Susannah Cahlan

When twenty-four-year-old Susannah Cahalan woke up alone in a hospital room, strapped to her bed and unable to move or speak, she had no memory of how she'd gotten there. Days earlier, she had been on the threshold of a new, adult life: at the beginning of her first serious relationship and a promising career at a major New York newspaper. Now she was labeled violent, psychotic, a flight risk. What happened?

In a swift and breathtaking narrative, Susannah tells the astonishing true story of her descent into madness, her family's inspiring faith in her, and the lifesaving diagnosis that nearly didn't happen. "A fascinating look at the disease that…could have cost this vibrant, vital young woman her life" (People), Brain on Fire is an unforgettable exploration of memory and identity, faith and love, and a profoundly compelling tale of survival and perseverance that is destined to become a classic.

Description taken from Amazon.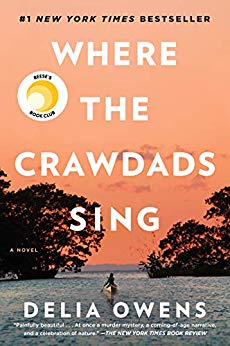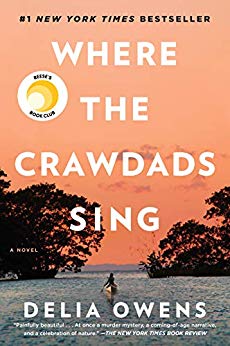 By: Delia Owens
#1 New York Times Bestseller

For years, rumors of the "Marsh Girl" have haunted Barkley Cove, a quiet town on the North Carolina coast. So in late 1969, when handsome Chase Andrews is found dead, the locals immediately suspect Kya Clark, the so-called Marsh Girl. But Kya is not what they say. Sensitive and intelligent, she has survived for years alone in the marsh that she calls home, finding friends in the gulls and lessons in the sand. Then the time comes when she yearns to be touched and loved. When two young men from town become intrigued by her wild beauty, Kya opens herself to a new life–until the unthinkable happens.
Perfect for fans of Barbara Kingsolver and Karen Russell, Where the Crawdads Sing is at once an exquisite ode to the natural world, a heartbreaking coming-of-age story, and a surprising tale of possible murder. Owens reminds us that we are forever shaped by the children we once were and that we are all subject to the beautiful and violent secrets that nature keeps.