June 18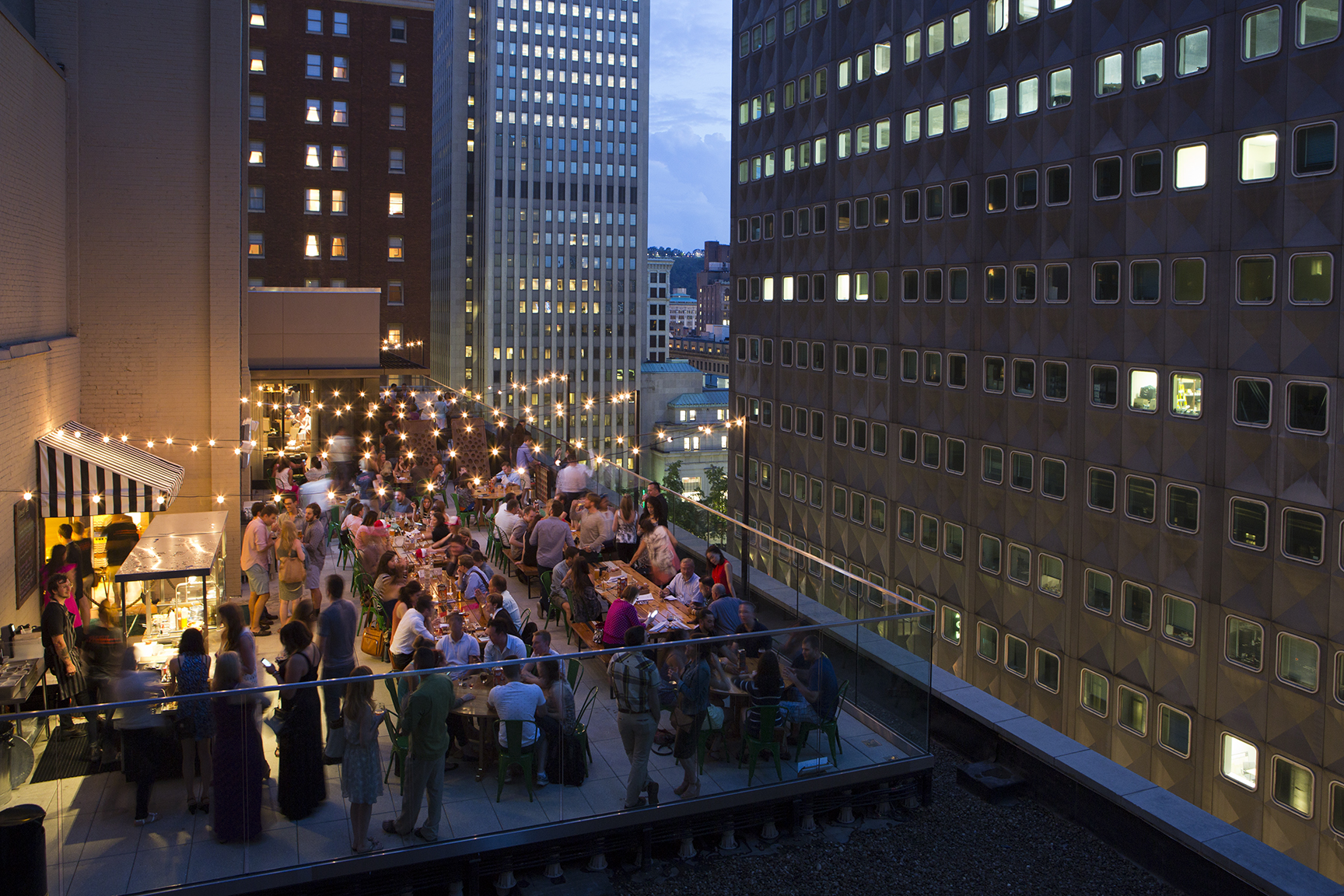 The Best in Al Fresco Drinking and Dining in Pittsburgh this Summer
Hot times, summer in the city. While we're busy finding our future residents their perfect new modern apartments, we can't help but reflect on the one-of-a-kind views here at Glasshouse and give a nod to other great spots to soak in some sights (and amazing food and drink!) this summer. Here are some staff picks that will freshen up your Pittsburgh nights and have you unwinding on the weekend.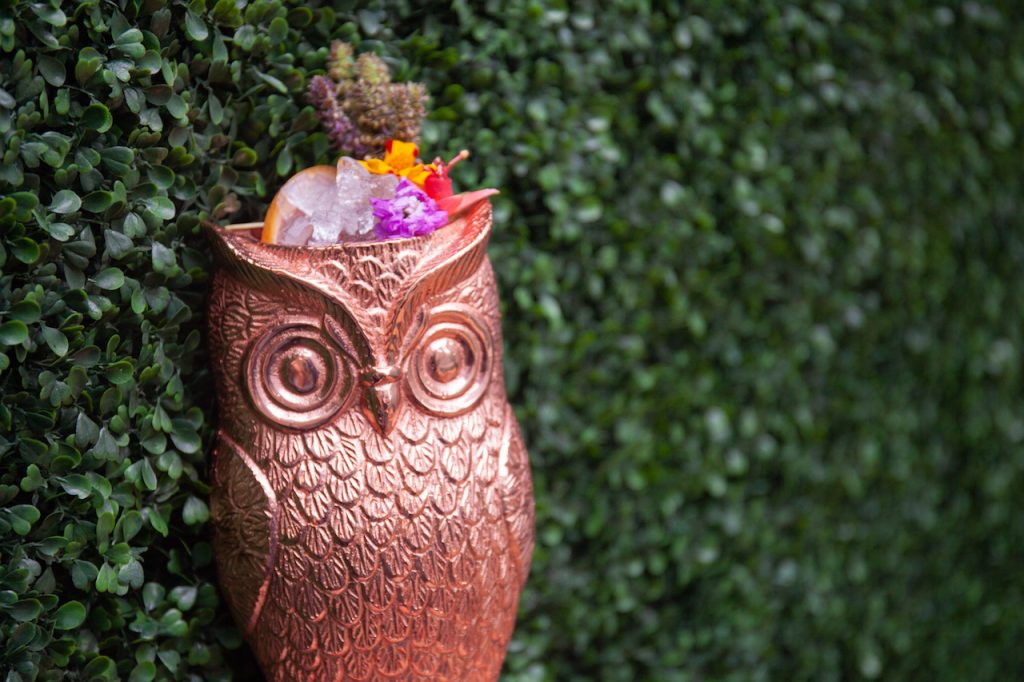 Experience fresh air and even fresher cocktails on top of this Pittsburgh-favorite rooftop bar above The Commoner. The menu features a wide selection of European beers, handcrafted cocktails, and Chef Brian Barcus's German-influenced snacks like handmade Bavarian pretzels and a chicken sausage sandwich. Life-size Jenga, garden chess, and a supersized Connect Four are all available to play while enjoying this rooftop and specialty cocktails like the DIY Adult Huggie, your choice of Ketel One Botanicals + choice of Little Hug Fruit Barrels.
*Fun fact: Little Hug Fruit Barrels are made by the American Beverage Corporation (ABC) which is located in Verona, so technically they're locally sourced.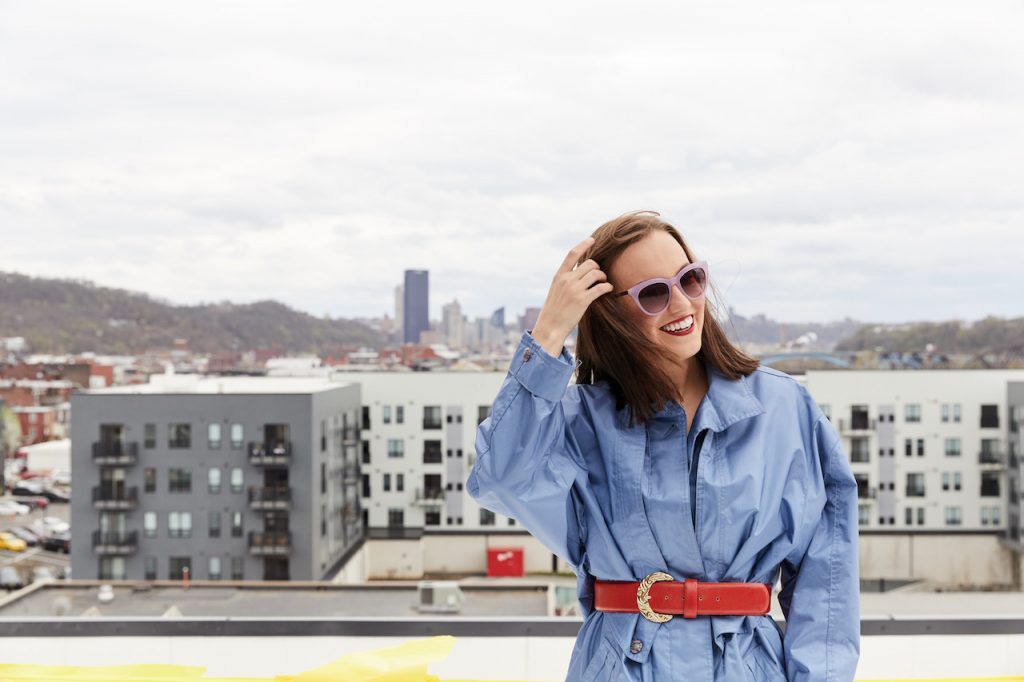 This brand new hotspot just opened its doors last weekend and is already summer's place to be seen. The new rooftop restaurant and garden bar sits atop the new TRYP Hotel Pittsburgh | Lawrenceville and offers breathtaking views of the city skyline, Allegheny River, and Lawrenceville neighborhood.
Helmed by Chef Brandon Blumenfeld, the menu at Over Eden is an Eastern Mediterranean dream and the indoor/outdoor options will have us sipping rosé on this rooftop in all weather this summer.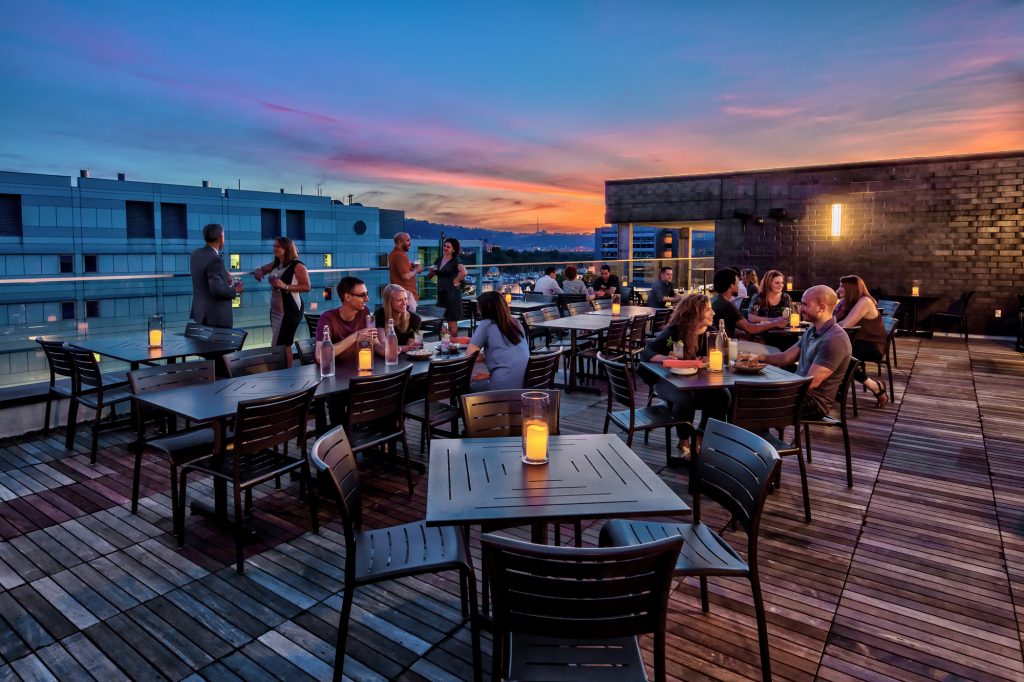 Eliza is a quick bike ride down the trail and across the Hot Metal bridge- and it has a hidden gem rooftop! The Hot Metal Terrace is a cool rooftop hang at the top of the Hotel Indigo that overlooks the Monongahela River and has expansive views of downtown, the Southside and Southside Slops, and the Hot Metal Bridge. The river breeze and plentiful seating are calling the happy hour crowd, with special summer cocktails like the purple pea flower infused Indigo Blues, a classic Aperol Spritz, and frozen delights that will transport guests from the riverbank to the beach like the house frozé or frozen berry punch.
Snack on perfectly savory accompaniments from Chef Thomas Lonardo, like the spicy kettle corn with togarashi chile and red miso powder or the Korean barbecue chicken wings with sweet and sticky barbecue, gochujang and scallion.
The rooftop is open Thursday through Saturday 4pm – 10 pm and is also serving brunch Sundays 10am – 2pm.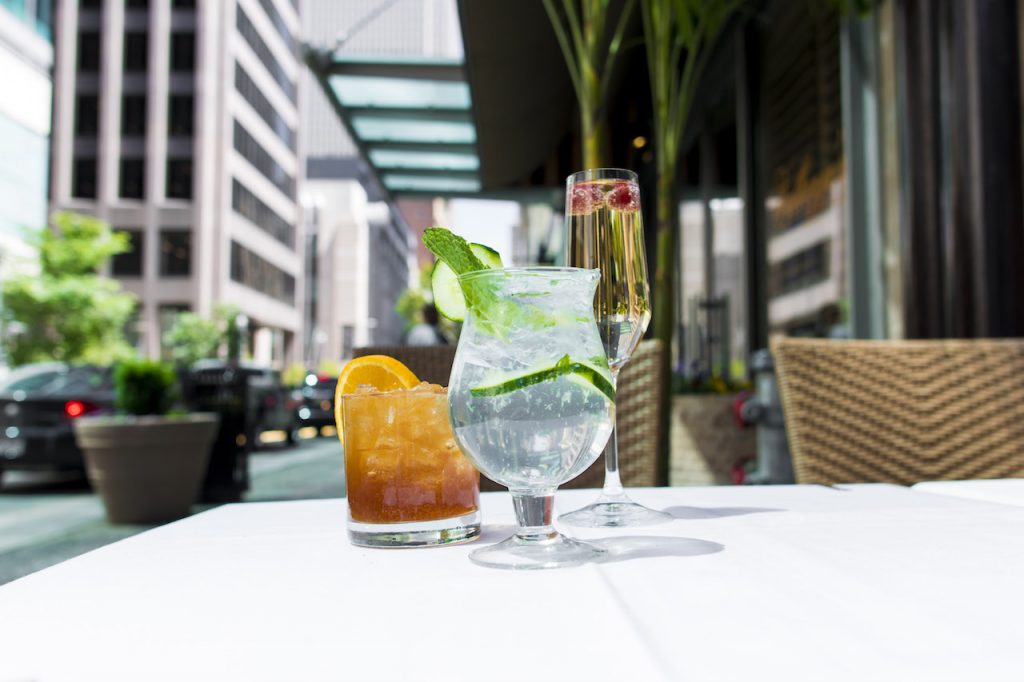 Vallozzi's Pittsburgh
www.vallozzis.com
412-394-3400
All it takes is a quick walk across town and you can transport yourself to the Amalfi Coast. Vallozzi's sidewalk patio on bustling Fifth Avenue in downtown Pittsburgh is once again taking shape. Guests can tuck away next to large picturesque windows for business lunches or leisurely happy hours al fresco. Lead Bartender Julia Wood presents a summer cocktail menu featuring a variety of Vallozzi's house made 'cellos, Amaro, and Italian liquors. Guests can order up fresh charcuterie, olives, and imported Italian cheeses that owner Julian Vallozzi's picks up from the airport personally. Resident wine expert Alan Uchrinsko is usually on hand to suggest the perfect glass of bubbly or crisp rose to compliment any authentic Italian meal at the family-run restaurant.
Don't miss their annual Festa Di Limoncello on June 22 for a true taste of summer in Italy.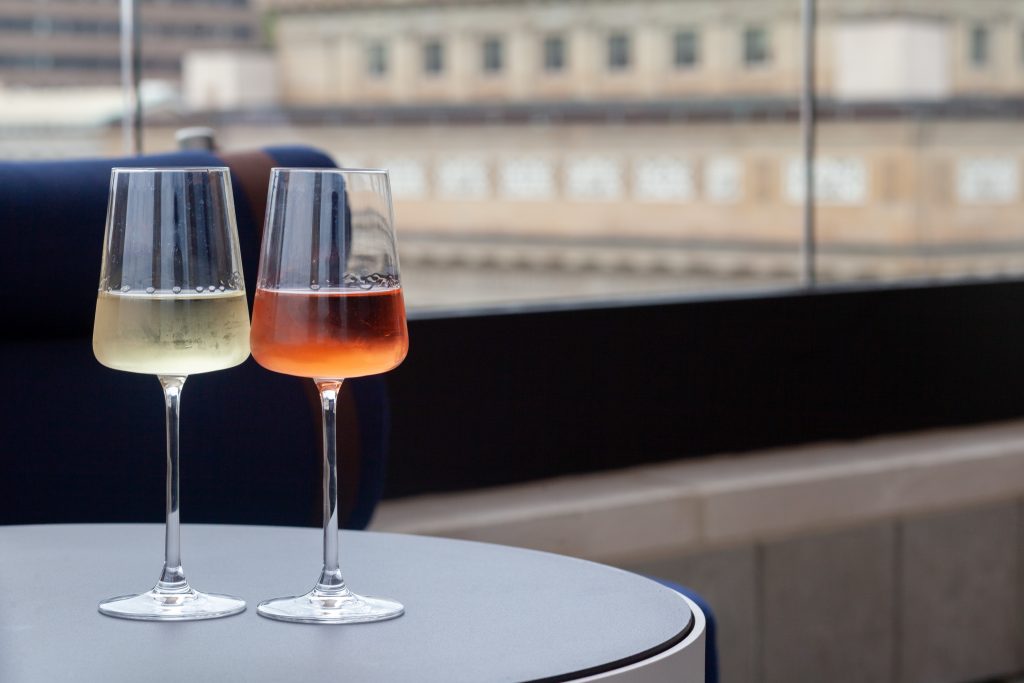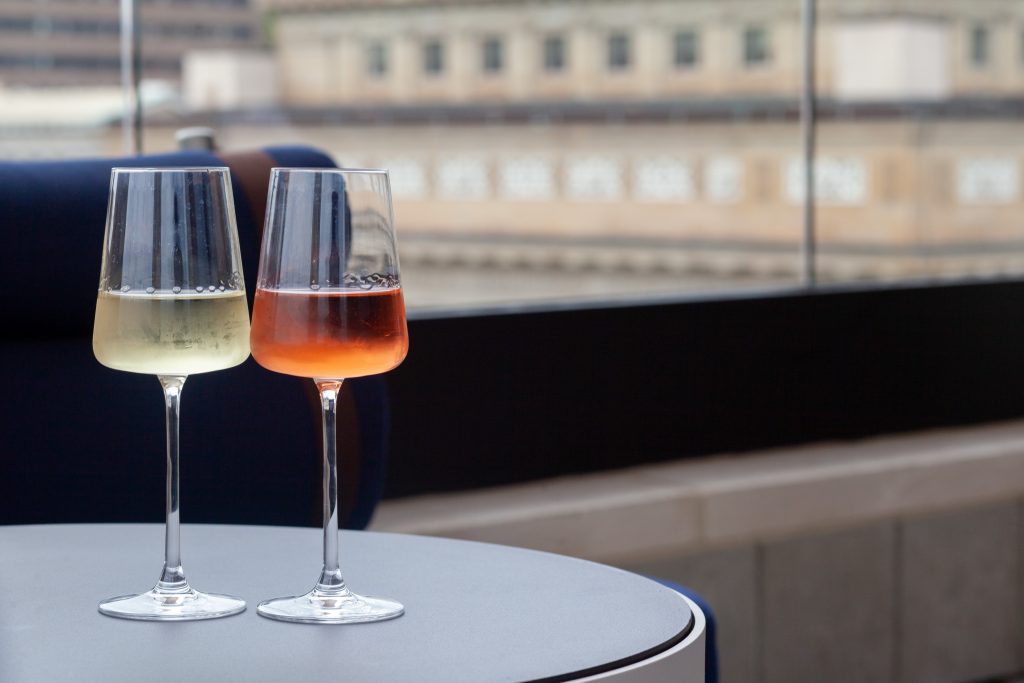 Want to explore Oakland? This is the perfect place to start. This bold new brasserie sits atop The Oaklander Hotel offering an outside terrace which overlooks Pittsburgh's most iconic neighborhood. This open-air, 10th story patio has views of The Cathedral of Learning, the former Pittsburgh Athletic Association, and Soldiers & Sailors Memorial Hall. Guests will enjoy craft cocktails, a selection of natural wines, and Chef Jessica Lewis's fresh French-rooted menu on comfortable and chic lounge seating while soaking in these never-before-experienced views of Oakland.
Grazing is encouraged with Chef Lewis's small plates that range from fresh grilled octopus with chimichurri to Socccca, a chickpea flatbread, black olive & anchovy aioli, grilled scallion, chimichurri, red wine-date cheese with dukkah, to the salmon tartar with smoky oyster aioli, saffron citrus creme fraiche, horseradish gremolata served with baguette. Don't forget the fresh oysters- Lewis is widely known as an oyster expert and enthusiast and there's no better place to enjoy them with a glass of bubbles.