April 7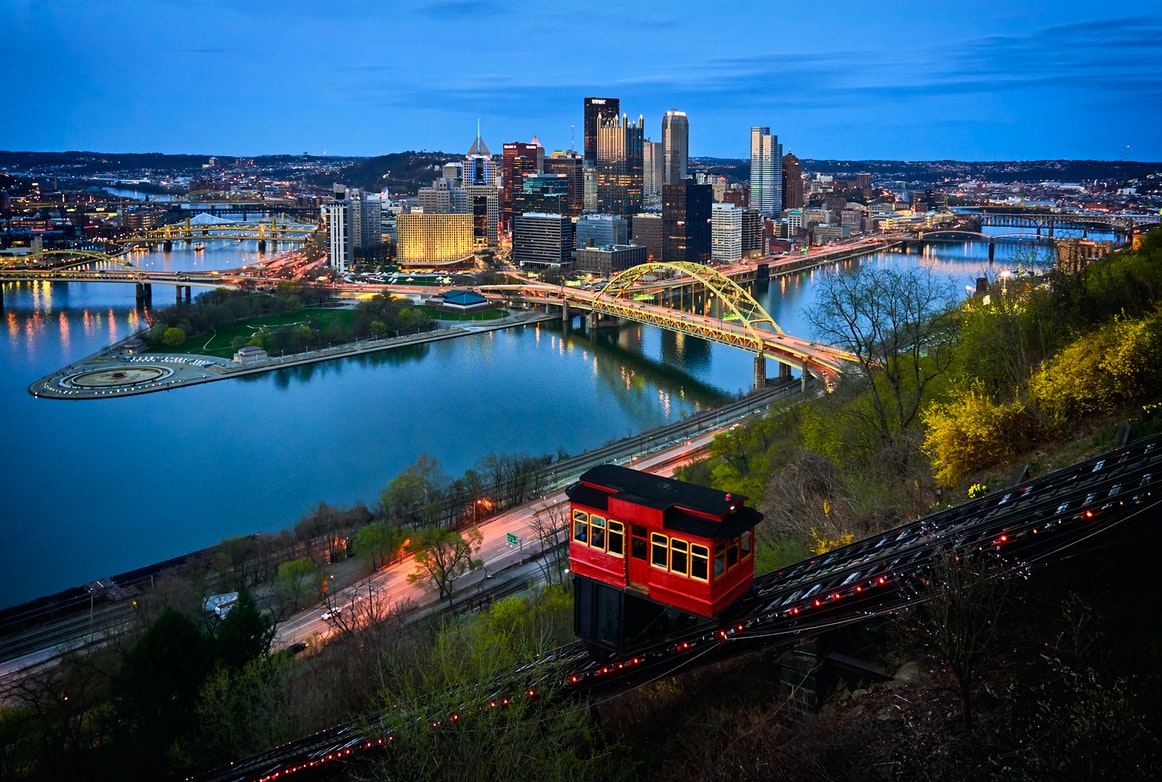 Up, Up and Away, See the Gorgeous Views of the Steel City at the Duquesne Incline in Pittsburgh PA
Take in the impeccable views of the historic steel city, Pittsburgh Pennsylvania, at the Duquesne Incline, one of the only inclines left standing in the entire country. Voted as one of the top ten places to view cityscapes in the country by USA Today, the Duquesne Incline truly is a sight to see. Built and established back in 1877, this intriguing piece of history is one of Pittsburgh's finest sights in the city. 
No reservations, or calling ahead required, you can simply show up at the incline and hop on board with cash in hand. The tram car itself is interesting enough, but the views at the top and while you're going up the steep incline, are something you'll never forget. 
Once you get to the top you can take in the views of the city while also exploring the history of the steel city too. The museum that sits at the top is full of iconic relics and photos of the city, and it also houses loads of information about different inclines around the world. 
Meet at the bottom of the incline at 1220 Grandview, Ave, Pittsburgh to hop on board and take a tour of the city without ever leaving the trolley car! Visit http://www.duquesneincline.org/ for more information on the dates and times that the trolley will be running.